the insight
Latest from the blog
Categories
Recent Articles
Search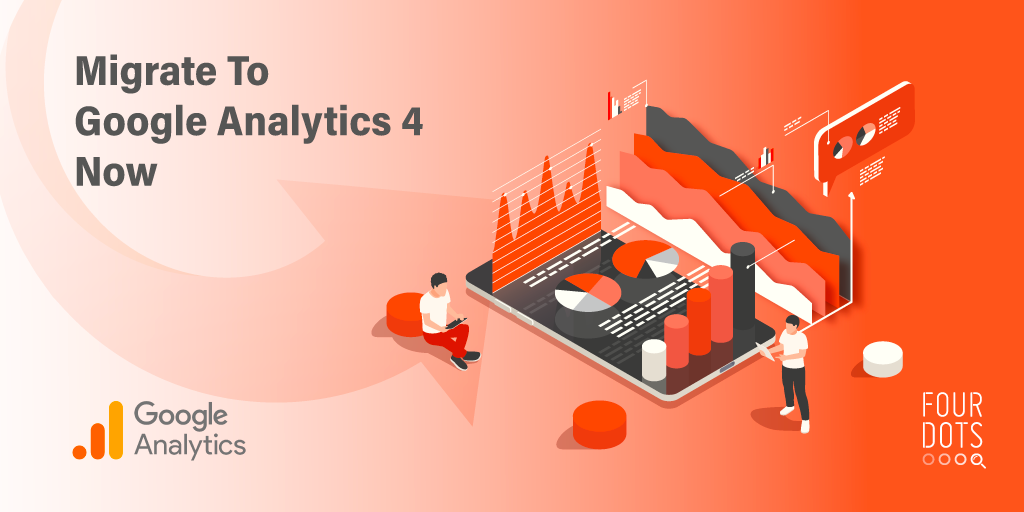 On March 16, 2022, Google announced it is going to phase out its Universal Analytics: 
"Without a modern measurement solution, you leave essential insights on the table that can impact your business. So now is the time to make Google Analytics 4 your cross-platform Analytics solution."
– "Google"
In the statement, the search giant emphasised that all standard Universal Analytics properties would stop collecting new data on July 1, 2023. 
Until this date, you can keep collecting new data via your Universal Analytics properties. After this date, it will not collect any new data in the Universal Analytics system. However, you will still be able to access your previously processed data in your Universal Analytics property for at least six months.
The Universal Analytics 360 properties will stop tracking on October 1, 2023.
So, what does this exactly mean for Google Analytics users?
Well, it's time to switch to GA4 if you haven't already!
How Is Google Analytics 4 Different from Universal Analytics?
In our SEO terms glossary, we defined Google Analytics as Google's utility that facilitates website performance tracking and lets you assess the efficiency of your marketing efforts. 
Google Analytics 4 takes these processes to the next level. 
Originally launched in October 2020, GA4 is a new generation of Google Analytics properties. 
GA4 represents a more flexible data-tracking method. It adjusts to your marketing objectives, letting you unveil insights into customer journeys across multiple platforms and devices. 
However, Universal Analytics and Google Analytics 4 are fundamentally distinct, as presented in the table below:
| | | |
| --- | --- | --- |
|   | Universal Analytics | Google Analytics 4  |
| Measurement | Based on sessions and pageviews | Based on events |
| Reporting Views | Non-paying users can use up to 25 reporting views per property | To use more than one reporting view, users need to switch to GA 360 |
| Reporting | Limited cross-device and cross-platform reporting | Seamless cross-device and cross-platform reporting |
| Hit Limits | 10 million hits/ month per property | No hit limits |
| IP Anonymisation | Can be disabled | Cannot be disabled |
| BigQuery Integration | Available only to GA 360 users | Available for free |
Universal Analytics V.S Google Analytics 4 Table comparison
Why You Should Migrate to Google Analytics 4 ASAP
Just because July 2023 may seem far away does not mean you should kick back and relax. In fact, you should hurry up and make a shift to Google Analytics 4 by July this year. 
Why?
Unsurprisingly, the sooner you migrate to GA4 the more historical data you will have in your new platform. The goal is to have year-over-year data for your key website interactions when Universal Analytics is officially gone. 
Only by having full access to your historical data in GA4, can you maximise your marketing campaign analysis efforts and make informed decisions for your organisation.
Most importantly, keep in mind that there is no magic button you can press and automatically shift to Google Analytics 4. The process takes time and lots of planning. It is essential to prepare for the shift, plan the process out, and, finally, implement it. However, your work does not stop there. Once you make a switch to GA4 you will need to test and debug it to ensure its optimal performance in the future. 
That is why you should start with the migration… well, now!
How Do I Get Started with GA4?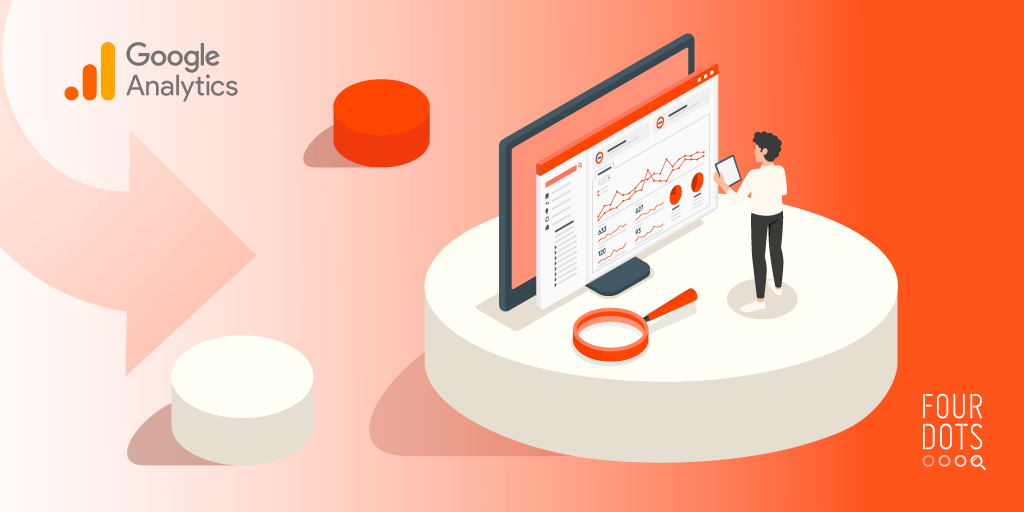 Not sure where to get started with the GA4 shift? Do not worry – the Four Dots Australia Analytics team has you covered. In recent months, we have developed a number of successful GA4 migration and implementation strategies for our clients across various industries.
As we have already mentioned above, building a detailed strategy and taking an analytical approach is essential for achieving the desired outcome of the GA4 migration. 
In simple terms, your reporting mechanisms are only as good as the data you track. Therefore, if your old GA3 was not set up around business-specific objectives and metrics, neither will the new GA4 service. 
That is exactly why a thorough GA4 migration assessment is the most important phase in the Google Analytics 4 implementation process. The primary goal is to analyse your current GA use and maximise the potential of the migration. 
The GA4 migration assessment process consists of the following data validation steps:
Review and Assessment of Custom Dimensions and Metrics
Review and Assessment of Conversions and Events
Review and Assessment of Google Tag Manager and Tracking Codes
There is no one-size-fits-all approach to GA4 migration. After the GA4 migration assessment, Four Dots Australia will provide you with a clear strategy and next steps. 
If you already switched to Google Analytics 4 and used it in parallel with UA, that is great. However, keep in mind that the GA4 migration process is only half the story. The other half is setting it up so you can get the most out of its advanced reporting capabilities.  
When it comes to reporting, Universal Analytics and Google Analytics 4 are poles apart. While GA4 comes with fresh and extensive reporting capabilities, most of them are not available out of the box. You need to set them up manually. 
That is where the Four Dots Google Analytics solutions enter the scene. We listen to your reporting needs and based on them, develop tailor-made GA4 reports just for you!
And if you like to report on your data from another platform, for example, Data Studio, we can help with that, too!
Key Takeaways
Google has made it clear that making a shift from Universal Analytics to Google Analytics 4 is not optional. It is of paramount importance for all marketers wanting to export their digital reports on time, utilise their historical data, and consistently measure key metrics for all of their digital channels.
So get started with the GA4 migration at the earliest opportunity.
Given Google Analytics 4 is different from Universal Analytics, there will be a lot to get your head around during its implementation. With the help of Four Dots Australia, GA4 does not have to be a hard pill to swallow.