the insight
Latest from the blog
Categories
Recent Articles
Search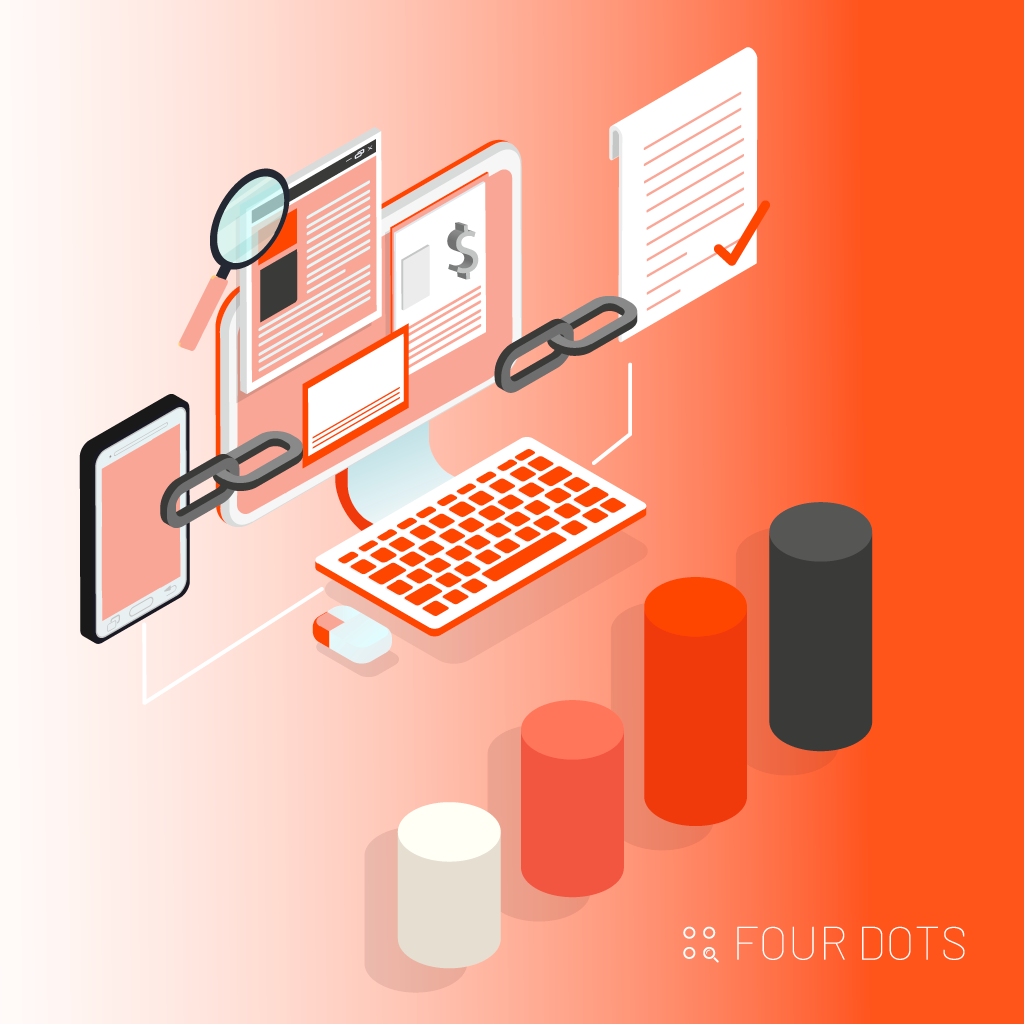 The Beginner's Guide Before Hiring the Right Link Building Service Agency
Link building is an essential piece of the SEO puzzle. It involves obtaining high-quality backlinks from other websites to enhance your website's authority, relevance, and search engine rankings. 
Although it may seem simple, building links requires significant effort, time, and expertise. That is why hiring a link building agency is a thoughtful decision for many businesses outside the SEO industry. 
However, before you go ahead and hire an agency, there are a few things you should know to ensure that you make the right choice. So, let's gear up and get ready to learn everything you need to know before taking the plunge. 
What Are Link Building Services?
A backlink is a vote of confidence from another website to yours. A website's chances of ranking high on Google increase with the number of top-quality backlinks it has.
Link building is important to SEO because search engines use links to assess the authority, popularity, and relevance of a website. Typically, a website with a greater number of quality backlinks is perceived by Google as a valuable resource, leading to higher rankings in SERPs.
However, not all backlinks are created equal. Quality is important when it comes to link building. Search engines take into account the authority and relevance of the websites that link to your site, as well as the quality of the content on those websites. 
A backlink from a highly reputable website in your niche will have more weight than a backlink from a low-quality or irrelevant website.
Link building is also important for driving referral traffic to your website. What does that mean? When a user clicks a link from another website that leads to your site, it's known as referral traffic. That can lead to increased brand awareness, increased engagement, and ultimately, more business.
What Is a Link Building Services Agency?
A link building agency specialises in acquiring quality backlinks to a client's website. It employs various link building services to acquire these backlinks, including outreach to other websites, guest posting, and creating high-quality content that will generate links like crazy. The goal of a link building agency is to increase the number and quality of backlinks to a client's site, which can lead to higher search engine rankings, increased traffic, and ultimately, more business.
The Responsibilities of a Link Building Agency
Link building is a multi-faceted process that requires the implementation of numerous strategies. So, here is what practices a link building agency may apply to build a spotless backlink portfolio for you.
A link building agency may begin with the analysis of your website to identify any existing backlinks and assess their quality. This information can help their SEO professionals develop a strategy to build high-quality backlinks to improve the website's overall search engine rankings.
Developing a Link Building Strategy
Based on the results of the link audit, a link building agency will develop a strategy to acquire high-quality backlinks for your website. This may involve creating high-quality content for your blog, guest posting on relevant websites, or outreach to other websites to request backlinks.
One of the most common strategies used by link building agencies is to contact other websites and ask them for backlinks. The agency identifies websites that are relevant to your industry and have high domain authority. Next, they pitch your website as a resource that would be valuable for their audience.
Creating Top-Notch Content
Another approach a link building agency might take to acquire backlinks is through the creation of awesome content that naturally attracts links. This could be any resource that is fresh, data-backed, helpful, and informative. Some examples of such content involve crafting blog posts, infographics, videos, comprehensive guides, etc.
Monitoring Backlink Quality
Once backlinks have been acquired, a link building agency monitors them to assess their quality and ensure they are not removed over time. They may also track the website's search engine rankings and traffic to measure the effectiveness of the link building practices applied. 
Things to Consider when Choosing a Link Building Agency
There are several things you should consider to ensure that you are working with a reputable and effective agency. Here are some important factors to keep in mind:
Experience in your Industry
Look for an agency with a proven track record of success and domain experience. The agency should be able to demonstrate expertise in link building strategies, techniques, and best practices. Ask them about their past clients in the same or similar industries. How has the agency contributed to their link building efforts? Do they have some case studies to support their statements?
Transparency and Clear Communication
A transparent agency will be upfront about its strategies and approach to link building. They should be willing to answer any questions you have and provide clear explanations of their methods. 
They should also provide regular reports on link building progress. These reports should include information on the number and quality of acquired backlinks, as well as insights into how these backlinks are impacting search engine rankings and overall online visibility.
Not Agreeing with Everything You Propose
A reputable link building agency has ample knowledge and expertise in the SEO sector. If they happen to differ from your perspective, they will logically explain the flaws in your strategy. 
A reliable link building agency never hesitates to offer genuine feedback, even if it may seem uncomfortable. Their top priority is to ensure the client's benefit rather than risking a dissatisfied or lost client.
Focusing on Backlink Quality over Quantity
A decade ago, a common belief was that the number of backlinks impacted your rankings. However, that is not true. As we have already mentioned above, it is the link quality that matters. Look for an agency that emphasises the importance of acquiring high-quality backlinks from reputable sources rather than generating a large volume of low-quality backlinks.
Employing White Hat Practices
It is important to work with an agency that employs ethical and white-label SEO practices. Avoid agencies that engage in spammy or manipulative link building tactics that can result in penalties from search engines.
Setting Realistic Goals
A proficient link building services agency never promotes unrealistic outcomes to secure your contract. Several agencies employ unethical methods to discover or circumvent Google's SERP (Search Engine Result Page) guidelines. It is essential to be aware of the agency's approach and scrutinise whether they are showcasing exceptionally impeccable results for their campaign. If you feel that the results are excessively remarkable, you can assume that they are using an unethical strategy.
Effective Collaboration
Look for a link building services agency that values effective collaboration. The agency should be responsive to your needs and willing to work closely with you to develop a customised link building strategy that aligns with your goals and objectives.
Wrapping Up
When it comes to selecting a link building services agency, it is crucial not to jump in headfirst without proper research, as it could end up costing you in the long run. Take your time, consider your options, and don't hesitate to ask for references or case studies. Remember, in the world of SEO, quality and transparency are always of paramount importance.
Want to learn more about link building services? Feel free to contact us today!