the insight
Latest from the blog
Categories
Recent Articles
Search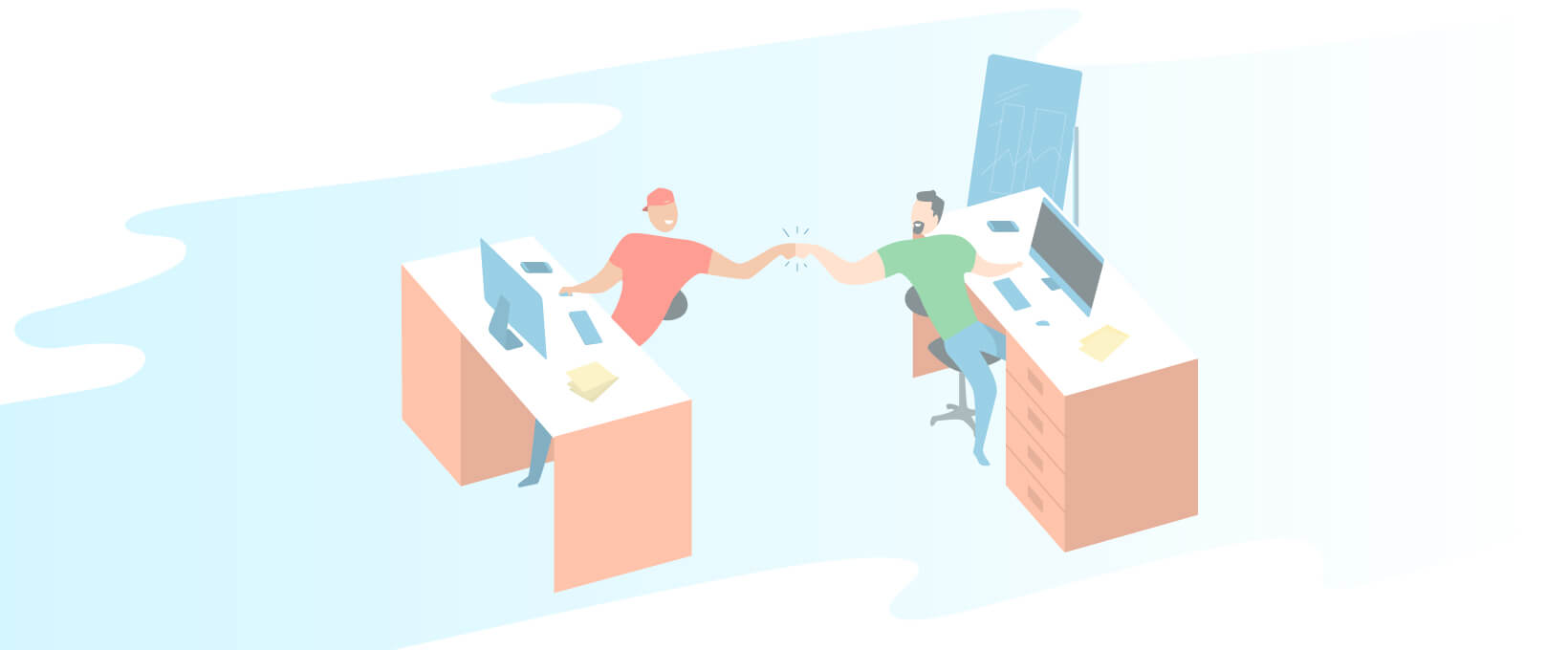 SEO is now something that interests many businesses from diametrically different niches and industries.
And the reason for it is?
Intelligent traffic, of course.
Search is still the best channel for getting the right type of audience to visit your site.  Search Engine Journal says that search still beats social media as the no.1 traffic generator by roughly 300%. That's more than enough reason to make you rethink your current digital marketing strategy and see whether you should allocate a larger part of your current social media budget to SEO.
Dozens of respectable sources confirm that 93% of all online experiences start with a simple search via a user's favorite search engine. As the study shows, more than 70% of today's internet users only click on organic links, ignore paid ads and never scroll past the first page of search results.
That's why search engine optimization still matters.
These above-mentioned findings prove that SEO is a lucrative practice, perfect for attracting the right type of users to visit your site, read your posts, or buy some of the products and service that you're marketing and selling online.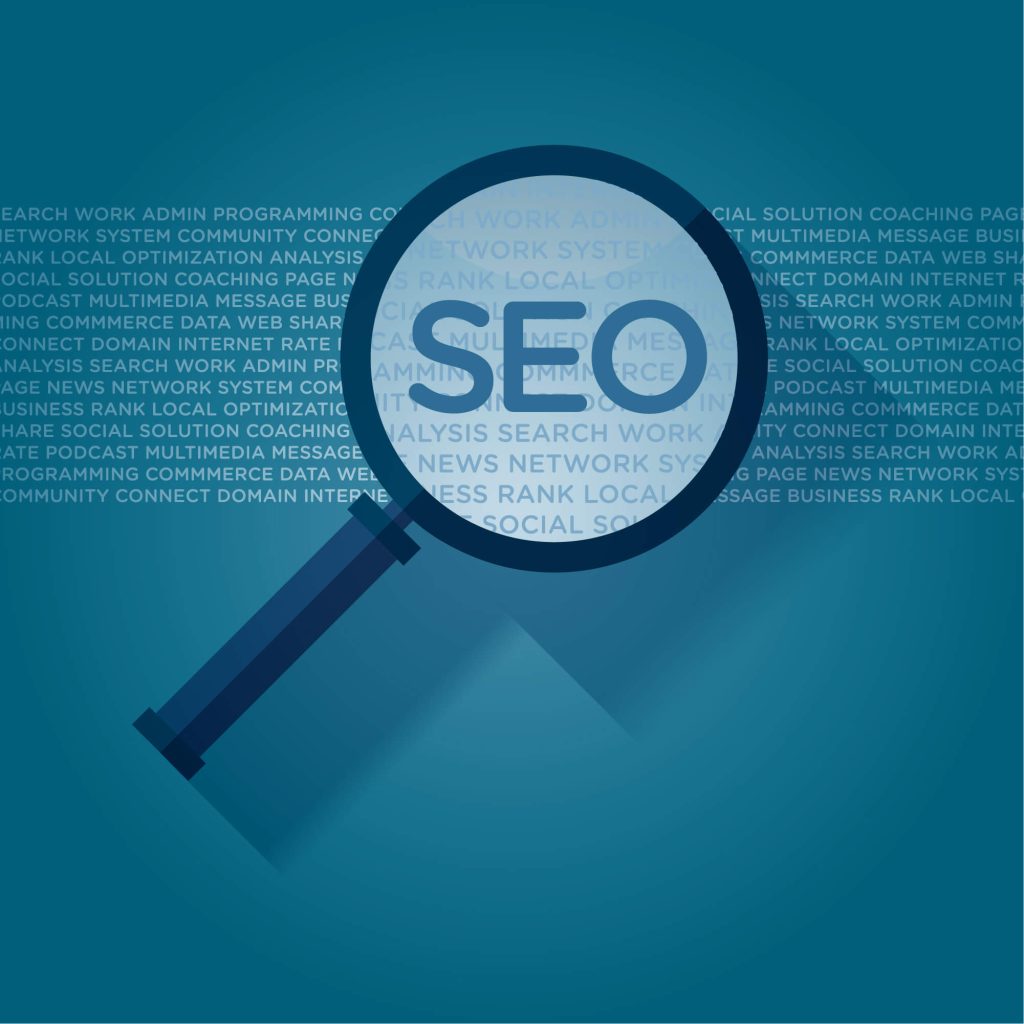 Bright Future in SEO
According to the last year's study conducted by Borrell Associates, SEO as an industry is now worth an amazing $65 billion. These statistics have once and for all closed the door on the whole "SEO is a passing fab" story.
Even though major game-changers like Google's Panda and Penguin have entered the scene, dozens of different statistics claim that SEO is still on the rise.
People continue to value it.
As MarketDrive explains, most marketers strongly believe that search engine optimization is getting more and more effective, and thus advise businesses from all over the globe to set aside bigger chunks of their overall marketing budget for this way of promoting your brand, products, services and website on the Web.
In the previously mentioned study, more than 82% of questioned industry professionals agree that investing in SEO in the following years will continue to bring even more ROI to those who do it right.
Borrell Associates seconds these claims. Their individual research predicts that the SEO industry will continue to grow to an estimated $72 billion by 2018, and $79 billion by 2020.
Assuming these projections are accurate at least roughly, we can confidently claim that SEO is a practice which actually brings some significant return to those who know what they're doing, and that everyone who's interested in making some serious cash online should start to focus on improving their position in search.
SEO is a Difficult Game that Demands Continuous Learning and Experimenting
Even though the interest in it is rapidly growing, SEO continues to be difficult to master for many businesses. It's a complex game, filled with a lot of different technical aspects and other modern marketing practices (like content marketing, social media, etc.) that are closely tied to Google's constant and frequent updates.   
In layman's words – SEO is constantly changing, what makes it hard for people to get it right.
If you're one of many marketers, webmasters and entrepreneurs who don't follow closely everything that's going on in this industry – you're gonna fall behind easily. That will naturally affect your general success in this particular department, and thus – cost you a lot to pursue trivial things that no longer generate great ROI for your business.
That's why most businesses do everything in their power to either employ SEO specialists or get someone outside of their company walls to help them pull the right moves in this endless game of chess against Google.
In-House Team Vs. F
reelancers Vs. SEO Agency
Getting the right type of people to handle your SEO is nothing less than a complete nightmare. Why? – Because there are so many so-called experts out there who only suck their clienteles' money and leave them with even more problems on their hands. Apart from that, there are also various different ways to do SEO. Everyone has a different interpretation of what you should be doing in order to win big in this field.
When it actually comes to doing SEO, there a three possible solutions to choose from:
Hire your own SEO in-house team;

Employ freelancers;

Outsource to an agency that specializes in search engine optimization.
Every single one of these options has a lot of pros and cons to it.
For instance:
In-House SEO Department
Having an in-house SEO team can be quite beneficial for your company. These guys can help you instantly fix all your SEO-related problems the very moment they occur. They are solely dedicated to you, so that gives them all the time in the world to constantly work on improving your domain authority, link profile and exposure.
However, you cannot employ just one or two people and expect them to do the impossible.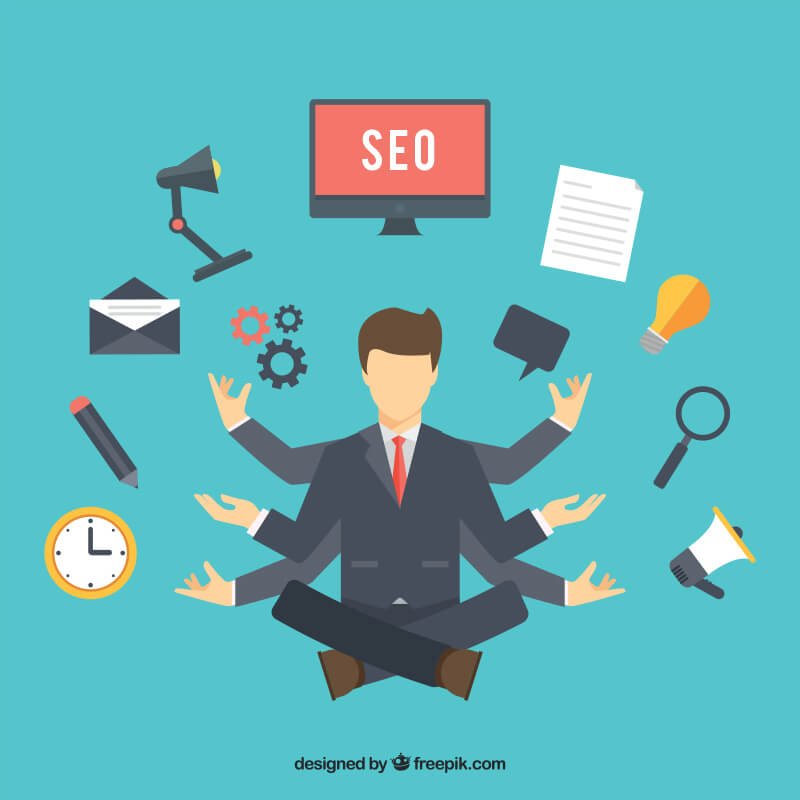 No way.
You need to create an actual team of SEO professionals. That, as you can probably guess, costs a pretty penny. If you don't have a lot of SEO-related work or money to truly make a difference in this field – hiring an in-house SEO crew might not be the most ideal option for you.
Freelance SEO Experts
Working closely with a freelance expert also comes with a lot of ups and downs.
The good thing about it is that these guys are usually less expensive than agencies.
They also don't take too many project at once, so they can really dedicate themselves to you, as a client.
That means that a certain SEO expert can provide a killer plan on what you need to be doing to drive more and more top quality traffic to your site.
The only real downside when it comes to working with a freelance SEO expert is that they can't help you execute most of the plans they draw for you. They can try or even teach a group of your employees how to create killer content and quality backlinks, but that will take ages. And additional funding, of course.
That's why, out of three, hiring an actual agency to do your SEO is often the best possible option.
SEO Agency
Cheaper than building your own in-house team, more profitable than working with a single freelancer – a good agency usually has a team of SEO experts, senior marketers, content writers, strategists, link builders and project managers who work together from the same office.
Outsourcing your SEO to an agency is the best way to make sure your efforts in this particular department are handled by experienced people who do SEO for living and have the actual manpower to meet all your desires and demands.
They can see any project or task from the beginning 'till the very end, because they have the necessary know-how and resources to do such a thing.
But hiring the right SEO agency isn't really an easy task. You cannot just pick a random one from the yellow pages and expect to see killer results in no time. Watch the following video to understand how this process works and what you need to keep in mind when choosing the right company to help you win big with SEO:
So, How Do Agencies Actually Help their Clients?
A good SEO agency works on a single principle: advising a particular client what they need to do in order to get from point A to B and doing all the necessary labor in order to meet those goals.
For example, whenever we get a new client, we at Four Dots always go through their site first and look at it from every possible angle. This helps us determine the best possible strategy for improving our client's overall traffic and visibility online. Our analysis usually includes things like:
Site structure analysis: checking robots.txt, indexation status, sitemap, page load speed, looking for site errors, duplicate content, duplicate title tags, missing title tags, etc. – basically, all the necessities that need to be structured properly for Google (and any other search engine) to successfully read your site.




Content analysis: Checking all the existent content on our client's site to determine if there are any missing pages, duplicate content issues, poorly optimized post, etc. – this sort of thing helps us figure out what works for our particular client and what doesn't – what we need to eliminate and what we need to replicate in order to keep things moving forward.




Off-page analysis: The third and final part of our analysis focuses on finding what people are saying about the client online and how we can turn that buzz to their advantage. This usually involves coming up with ideas on how to increase the client's organic search, customer loyalty and retention, list their business in various relevant directories, and so on.
Once we finish all that and collect the necessary data to help us come up with an actual plan on how to improve their SEO, we usually start with the technical tasks.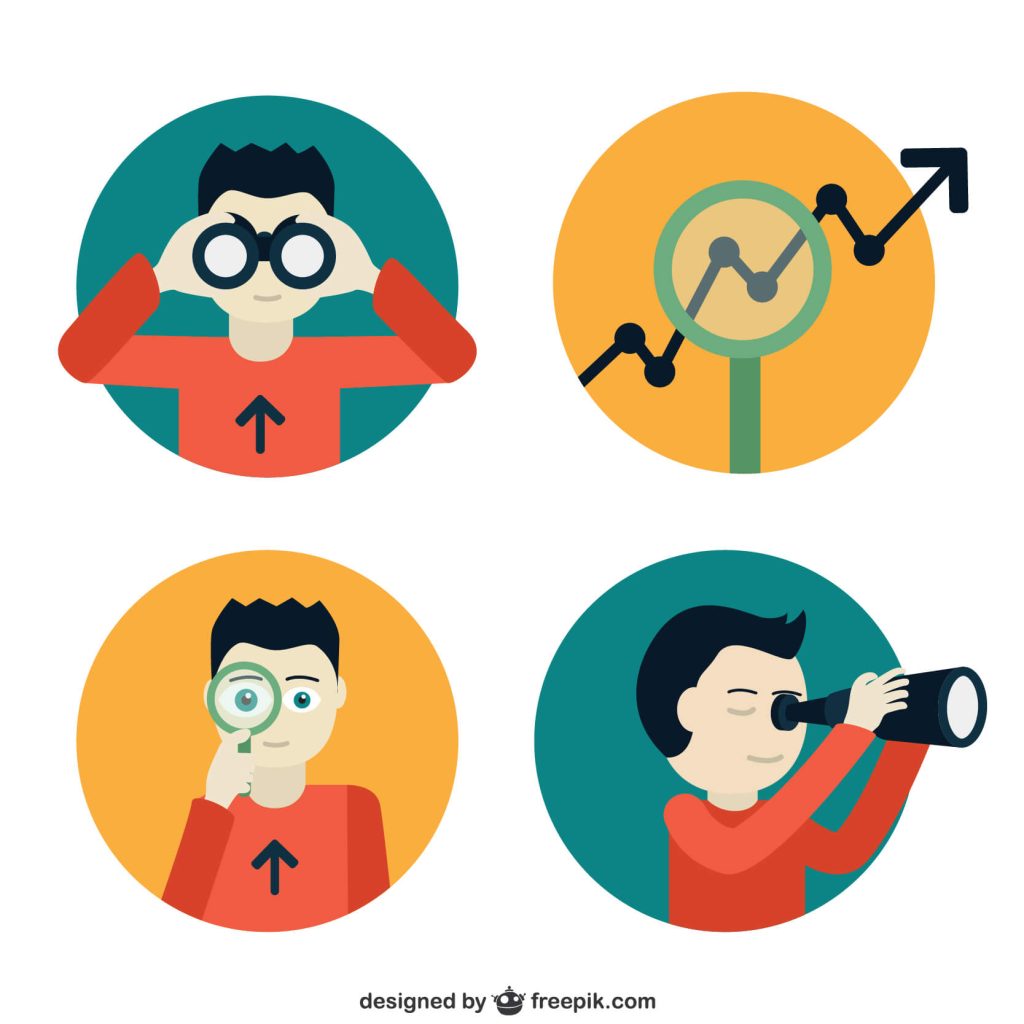 Technical SEO
Every good SEO agency will first work on their client's website from a tech perspective in order to make sure that it's fully optimized for search. This usually means we're gonna check your UI, UX and site's navigation. We need to make sure your visitors can easily surf your site and find what they initially came for.
Second step is focused on cleaning up the code and eliminating all the errors. In this phase of the process, we also focus on internal linking and adding an XML sitemap, so your site can run faster and Google can crawl its pages easily.
On-Site Optimization
Once all that has been taken care off, our specialist start working on your on-page content. The reason why content comes so late in the process is because it's usually not a one and done job. It requires constant monitoring and editing.
Sure, the first part of the on-site optimization process is usually all about removing or rewriting duplicate content, adapting webpage copy to perform better, formatting existing text, adding all the right keywords and page titles that help Google acknowledge the true value of your pages, ultimately ranking them high in SERP for the desired topics and queries.
But that is only the beginning. What SEO agencies like Four Dots do best is create a lot of different high quality content that serves to bring people to the client's site and earn them a bundle of top notch links. We design custom content strategies for our clientele based on extensive research, and offer to create the material for them.
Good SEO agencies also design and optimize landing pages. Everyone who knows a thing or two about digital marketing is familiar with the fact that you cannot just design a landing page, fill it with random words and leave it like that for ages. No way. Especially if you want people to convert through it. If you want to win big via your content, it's imperative that you constantly optimize your pages and create a lot of fresh pages for your site.
Off-Site Optimization
The third and final part of our job is all about building links. As we have already mentioned on our blog, backlinks are the lifeblood of your SEO. Creating tons and tons of high-quality backlinks is a crucial part of just about any intelligent SEO strategy out there. They make an enormous impact on a specific website's position in SERP. Backlinks are the most effective resource for improving a site's ratings. That's why all SEO agencies constantly advise their clients to invest in link building.
This sort of practice involves things like:
Broken link building;

Searching for link opp;

Claiming unliked mentions;

Guest blogging for links;

Locating good directories and listing where you can add your business;

Creating and submitting PR content about new services your firm offers and other newsworthy items;
Once we finish doing all that, we track, test, tweak and repeat all the actions on this list. In order to actually improve a certain client's position in SERP for the desired keywords and topics, it is of great importance that we keep a close eye on all our efforts. We need to monitor conversions, DA, and site visits on a daily, weekly, and monthly basis, as well as use that data to determine which of the above-mentioned practices are the most beneficial for our clients.
Closing Words
Thank you for reading this blog post. I hope it helped you understand why 57% of all B2B marketers claim that SEO generates more leads than any other practice in 2017. If you have anything to add or ask about something that was included in this blog post – be sure to write your thoughts in the comments section below and I'll do my best to get back to you ASAP.