the insight
Latest from the blog
Categories
Recent Articles
Search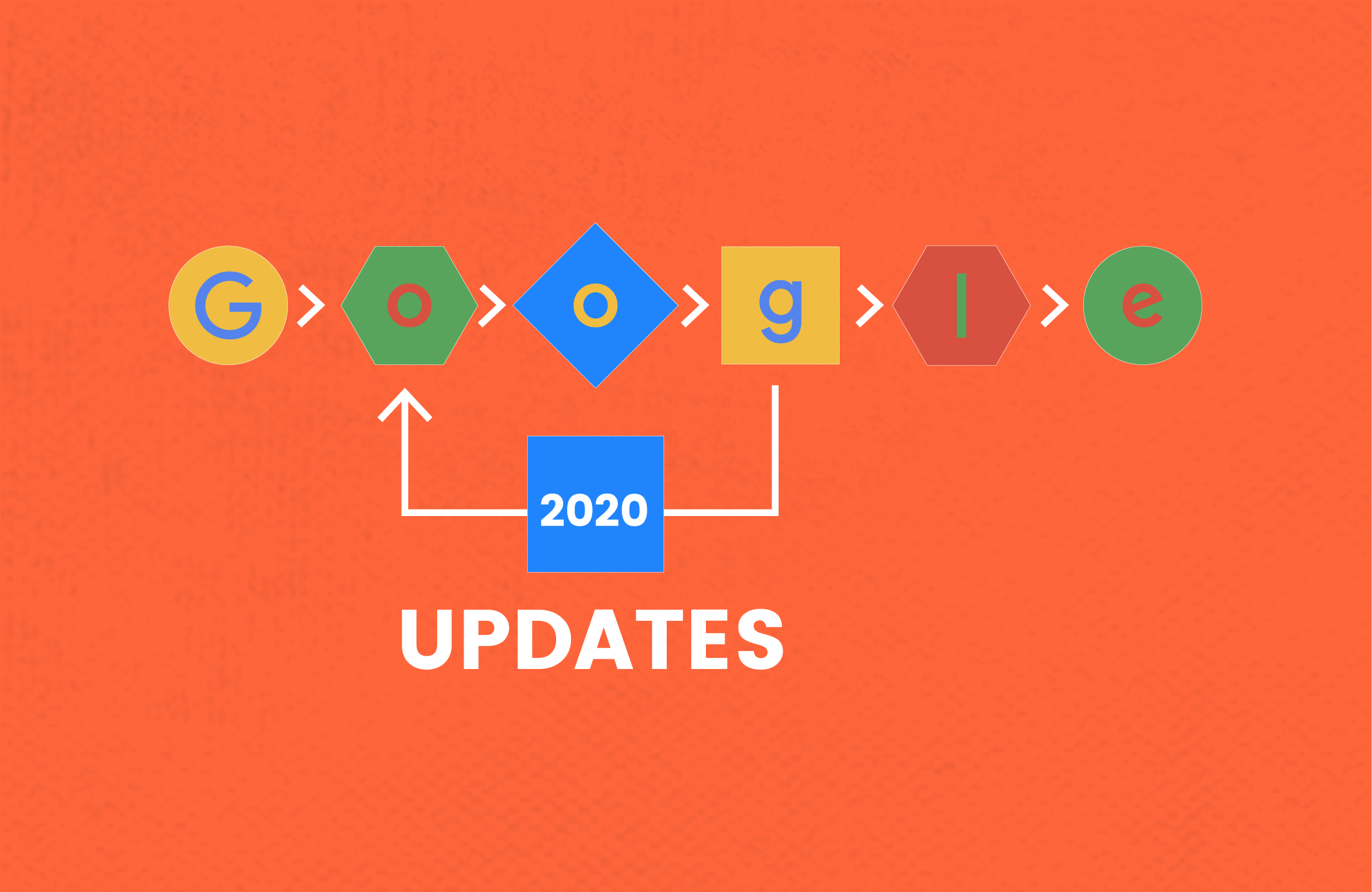 Digital marketing is an industry that is extremely susceptible to change. From niches like SEO, PPC, e-Commerce, CRO, social media, to content marketing and advanced data analytics – all these environments, including their best practices and business models, depend on numerous factors and variables. One of the biggest challenges of this dynamic landscape is optimizing your content and pages for the Google search engine as the algorithm that underpins the internet's biggest search engine undergoes more than a thousand updates every year.
The great majority of these Google updates are too trivial to profoundly change the way pages are ranked in the SERPs, which is why Google isn't even addressing their occurrence.
However, every once in a while, Google search engine algorithm gets a big update – called Core Update – that may potentially cause disruptive changes and forever alter the way we approach SEO.
Google Core Updates Explained
Core updates, or broad core updates, are algorithm changes that have a deep impact on the way pages and websites are ranked in Google SERPs. They can sometimes take up to several months to fully roll out and almost always affect the search visibility of millions of websites across the web.
With every Google algorithm update, this search giant attempts to tweak its engine so the end-user always gets the most relevant results for the query they type in. Core updates recalibrate the way Google search engine perceives the relevancy of your pages and does that according to the famous Expertise, Authoritativeness, and Trustworthiness (E-A-T) standards.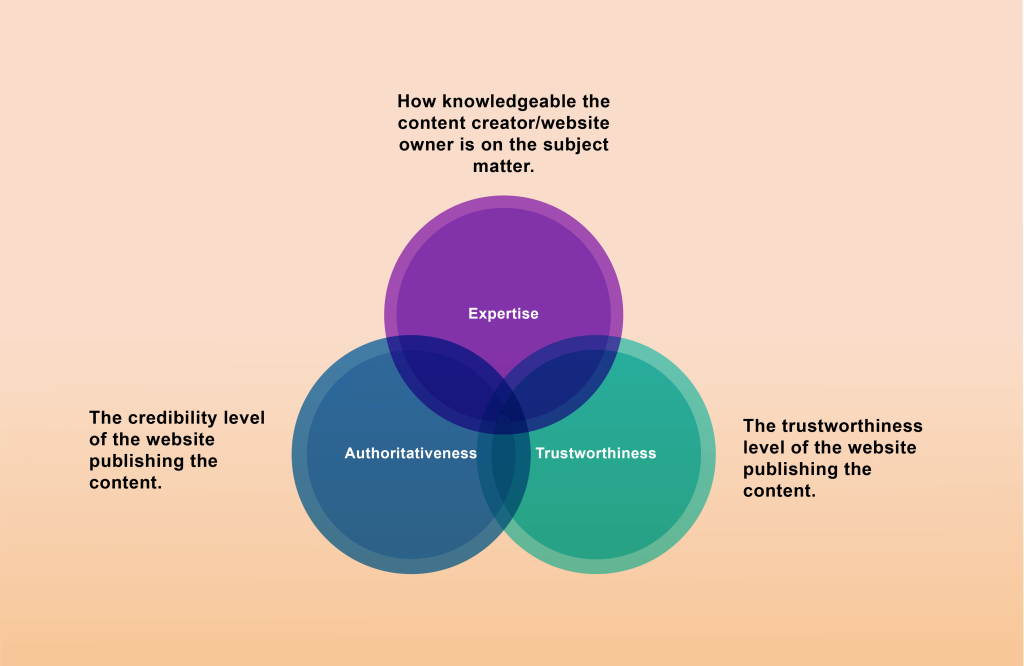 Broad core updates almost always have long-lasting and far-reaching impacts on website ranking fluctuations and contextual results for search queries, prompting "weaker" websites to up their relevancy game in order to keep up with the competition.
Unfortunately, there are no silver-bullet solutions or quick fixes for the pages that are badly hit by core Google updates. The only surefire remedy that actually works is to improve the content quality and provide real substance and value to the user.
Now, let's delve into the most relevant Google algorithm updates that occurred during the curious year of 2020.
January 2020 Google Broad Core Update
The first big Google update that happened in 2020 rolled out on January 13th. It was a broad core update, and the news first came through the Google Search Liaison official Twitter account.
The ramifications were obvious within just a couple of days with numerous metrics and algorithm update trackers reporting significant fluctuations.
According to RankRanger and various other data sources, this update had the biggest impact on YMYL (your money, your life) niches, which (all fairness) wasn't too surprising.
"YMYL niches got hit very hard. This a huge update," says one data analyst at RankRanger. "There is massive movement at the top of the SERP for the Health and Finance niches and incredible increases for all niches when looking at the top 10 results overall."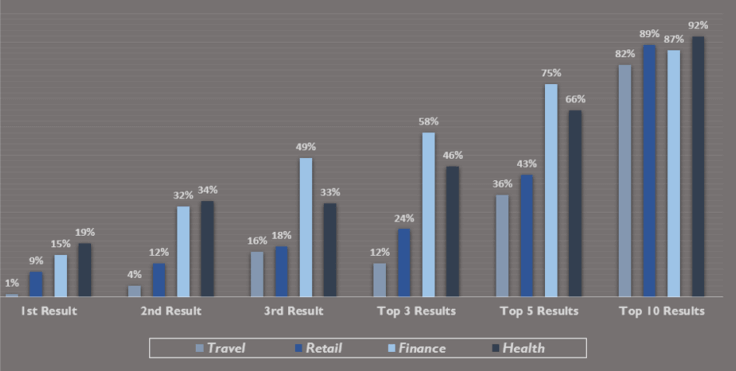 (Image Source: RankRanger)
Folks over at SEMrush also reported significant changes in almost every category:
"The most volatile categories according to SEMRush, outside of Sports and News, were Online communities, Games, Arts & Entertainments, and Finance. But Yulia Ibragimova added that all categories saw major changes and "we can assume that this update wasn't aimed at any particular topics," said Yulia Ibragimova of SEMRush.
Featured Snippet Algorithm Update – January 23, 2020
The second huge Google update was made to prevent the URLs shown in the featured snippet (also known as #0 position) to be shown again within the first page of the SERPs for the same search query. This tweak was logical and quite expected, as it optimizes the first 10 SERP slots, in terms of both UX and SEO.
According to Google's Public Search Liaison, Danny Sullivan, this somewhat expected algorithm tweak mitigates the cluttering of the first Search Results page:
"If a web page listing is elevated into the featured snippet position, we no longer repeat the listing in the search results. This declutters the results & helps users locate relevant information more easily. Featured snippets count as one of the ten web page listings we show," Sullivan stated.
March/April 2020: Algorithm Update?
There were significant changes recorded in algorithm activity during the weeks following the global outbreak of COVID-19. There was no official algorithm update report coming from Google, and as the pandemic hit hard in March and April globally, many SEO experts relate these spikes (recorded in most Google Algorithm Update checkers) simply to a big change in user behaviour induced by the lockdown.
However, there are still those who think that these changes took place due to unconfirmed incremental updates, especially as Google confirmed its team had taken numerous actions to mitigate the spread of fake news during the initial weeks of the pandemic.
This led to the volatility in rankings within the Health and Wellness industry wherein high-authority websites tend to have assisted exposure. For example, here's a search behavior graph showing the rise of queries related to mental health: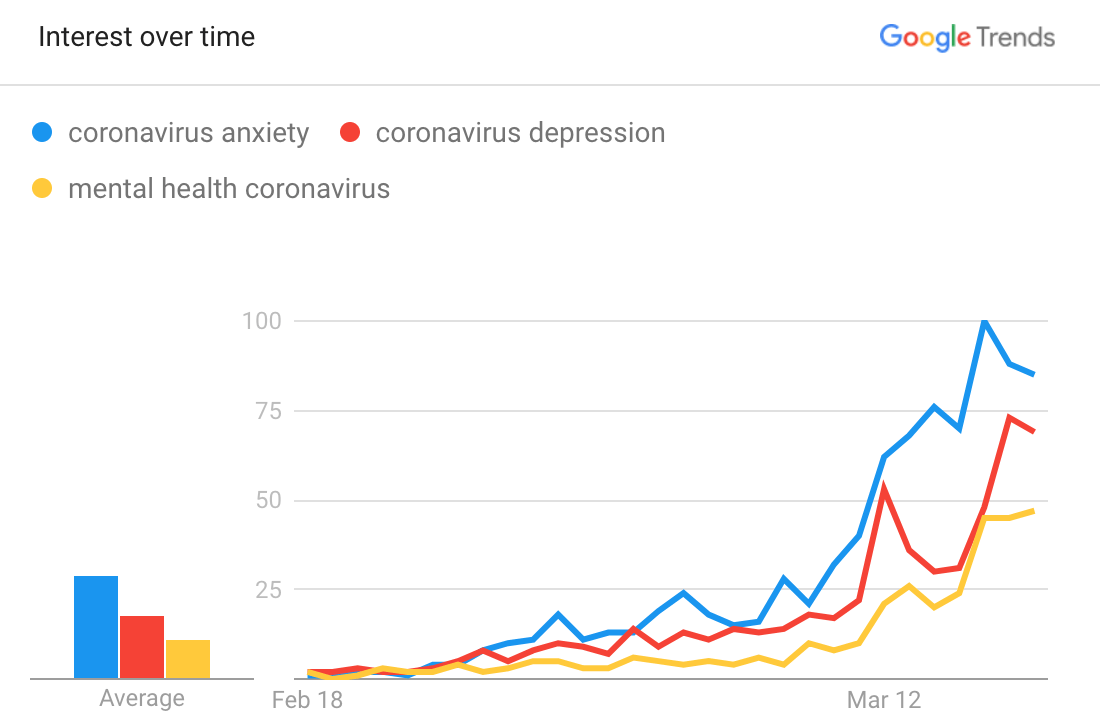 (Image Source: Medium)
As there was no official announcement coming from Google about these fluctuations, we simply have to ascribe these changes to the lockdown-induced circumstances happening across the globe. Or do we?
May 2020 Google Broad Core Update
This huge Google algorithm update was rolled out on May 4th. Danny Sullivan announced the update via Twitter:
Dubbed the "May 2020 Core Update," it caused much turbulence and volatility within the rankings and metrics across the globe. Here's a graph showing the data recorded at that time: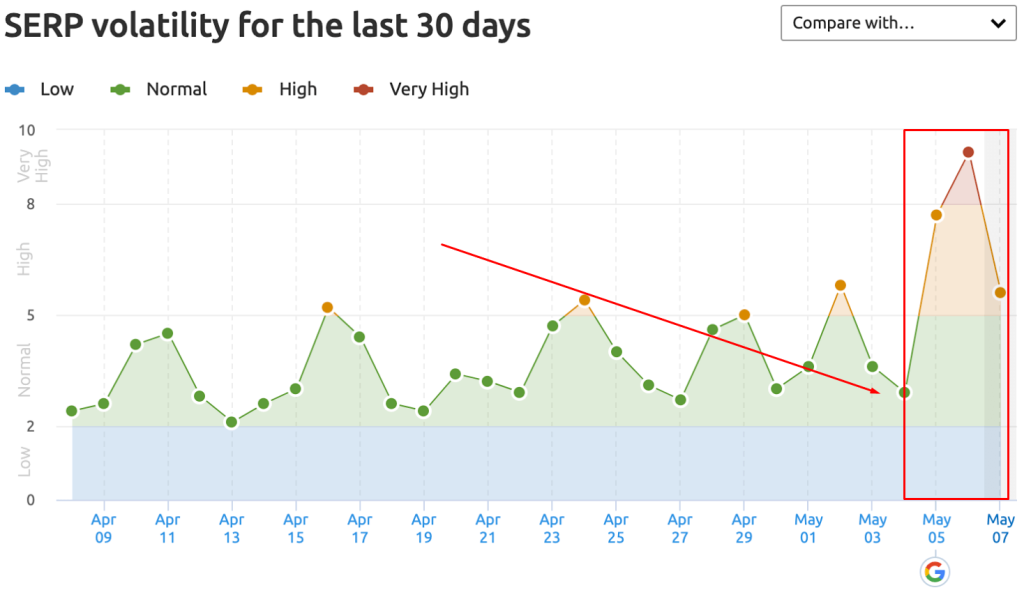 (Image Source: SEMRush)
The volatility score peaked at 9.4 points, which means this Google update was even bigger than the January one that had a volatility score of 8. Various categories were hit hard, across both mobile- and desktop-based searches, some of which included: Arts & Entertainment (especially in organic), Online Communities, Real Estate, Travel, Events, Health, Pets & Animals, and People & Society.
Much like it is the case almost every Google search algorithm update, some industries were hit in a positive way: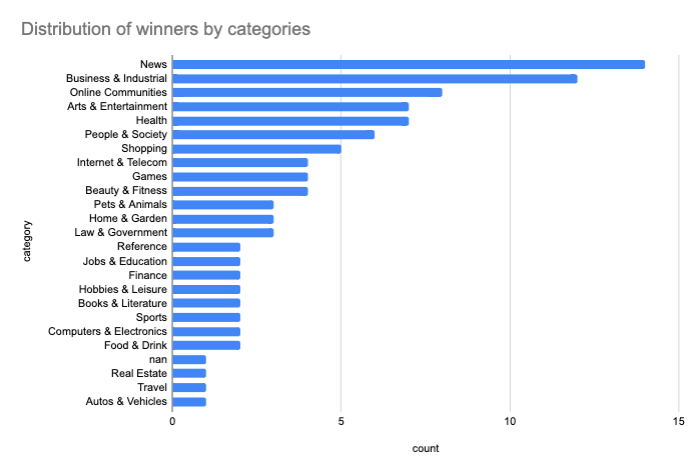 (Image Source: SEMRush)
Taking into account the influence of the coronavirus outbreak, it is clear that the news and media outlets would have experienced a major increase in search trends even without this broad core algorithm update as a catalyst.
June 2020 Google Algorithm Update (Unconfirmed)
Even though this update was an apparent one according to many, Google didn't officially address this one. The SEMrush sensor, however, recorded volatility scores of 8.6, placing this unconfirmed change within the core algorithm update ballpark. Other ranking trackers caught huge fluctuations as well. CognitiveSEO Signals, for instance, recorded higher volatility scores for this unofficial update than for the official May 2020 Core Update.
The categories that experienced the biggest oscillations include:
Health
Law & Government
Science
Computers & Electronics
Finance
Another scenario could be at play here. As some experts claim, there's a possibility that these scores happened due to May's core update rollback. The jury is still out on this one.
August 2020 Google Algorithm Update (Unconfirmed)
The summer of 2020 recorded another mysterious event as dramatic changes were reported on August 10th. Namely, an alleged system bug (or an algorithm test that went haywire) caused a number of low-ranking websites to reach the top of Google's SERPs. This resulted in numerous top-tier, high-authority websites losing their hard-earned high positions in the SERPs.
It took Google several days to reverse the damage.
Another update was (apparently) rolled out on August 16th. It was a patch-based update that rolled back the algorithm to May 2020 parameters, with a goal to override all the minor changes that happened during the summer.
December 2020 Google Core Update
On December 3rd, the SEO community received an early Christmas gift – the December 2020 Google Core Update. Although it took several weeks to roll out and fully manifest its overall impact on the rankings, this algorithm tweak showed the average SERP volatility score of 9.4 very early on.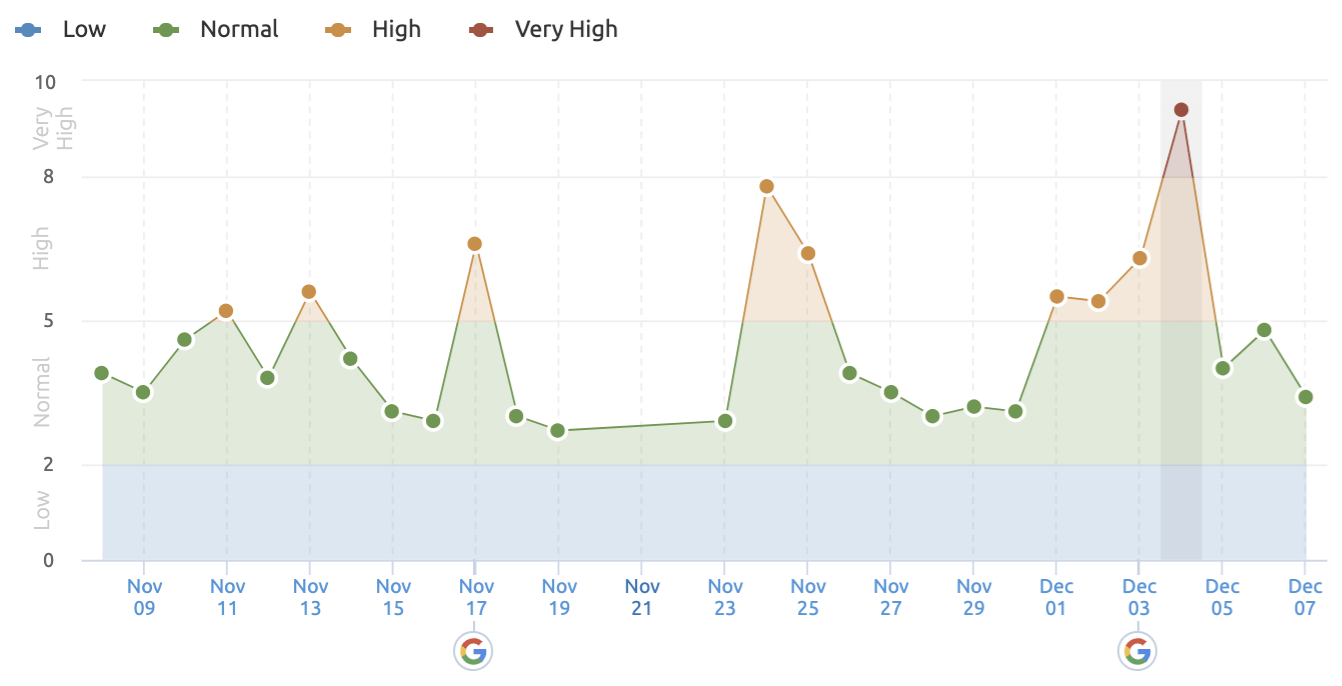 (Image Source: SEMRush)
The industries that were affected the most across both desktop and mobile searches, include Health, Real Estate, and Law & Government, while Travel and Finance recorded high volatility rates on desktop. Jobs/Education and Pets/Animals sectors were influenced the most on mobile-based searches.
The SEO community wasn't too thrilled with the timing of the December 2020 core update. Even though it took place after Black Friday and Cyber Monday, the SEOs weren't happy that Google couldn't wait for Christmas to pass as well.
On the other hand, Google's John Mueller didn't see any problems with the timing for an update this big, regardless of the fact that numerous businesses were greatly damaged conversion-wise as pre-Christmas is the period when sales surge the most.
Summary: The Core of the "Update Problem"
Google core updates are an inevitable part of the SEO landscape. They are a great way to improve the relevancy of the results for each query made by the end-user and are also useful for testing our adaptive skills as SEOs. Negative impacts on the rankings are simply part of the deal and there's no one-size-fits-all solution for mending or preventing the potential damage.
What you CAN do during the rollout period, however, is track the KPIs, read raw metrics, perform actionable data analysis and draw valuable insights. You can always keep a close eye on what other SEO specialists are doing and what they have to say on the topic. Google does provide guidelines on what to do if you get negatively hit, but we recommend postponing any dramatic actions for after core updates finish their rollouts.